Sports massage in Fenchurch Street, London Bridge, and Tottenham Court Road.
Sports Massage is a deep tissue massage designed to stimulate muscles and release tension that builds up in the body's soft tissues due to over-use, after injury, through inactivity or simply the stresses and strains of everyday life. Our skilled sports massage therapists will assess your individual needs and tailor your treatment to the specific areas which require attention, using a variety of techniques and trigger pointing to remove those painful knots and ease away any tension.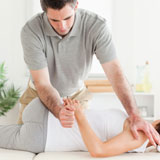 PHYSIOTHERAPY
We treat patients of all ages from office workers to elite marathon runners affected by injuries, illnesses or disabilities.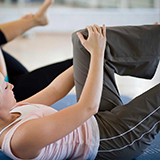 PATIENT EXERCISES
Our team specialises in individual patient exercises to suit your body's needs.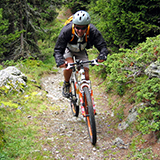 SPORTS PHYSIOTHERAPY
We are highly experienced in the assessment and treatment of soft tissue injuries.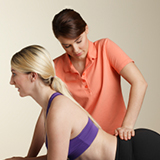 SPORTS MASSAGE
Our therapists provide deep tissue release for sports related injuries, postural correction and general tightness and tension.
DJN Physiotherapy offers expert treatment for all your aches, pains, and injuries. For more information on our services or to book an appointment please call us on 020 7488 3545 – email admin@djn-associates.co.uk – or book online below