We're looking for a Musculoskeletal Physiotherapist!
We have an immediate opportunity for an enthusiastic, musculoskeletal physiotherapist to join our highly qualified team of practitioners at our central London clinics. Full and part time hours are available – no weekends.
DJN Physios has been established for over 20 years ago and has three clinics with spacious treatment rooms stretching from the City to the West End, including access to state of the art gym facilities.
Excellent manual therapy and exercise rehabilitation skills required. Minimum 5yrs post graduate. Acupuncture qualifications, private practice and sports injury experience would be desirable.
There are extensive opportunities for professional development and regular clinical meetings at our busy, friendly practice.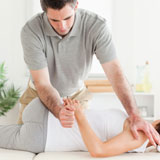 PHYSIOTHERAPY
We treat patients of all ages from office workers to elite marathon runners affected by injuries, illnesses or disabilities.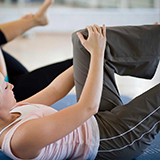 PATIENT EXERCISES
Our team specialises in individual patient exercises to suit your body's needs.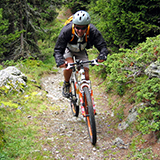 SPORTS PHYSIOTHERAPY
We are highly experienced in the assessment and treatment of soft tissue injuries.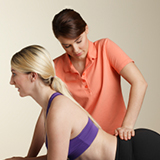 SPORTS MASSAGE
Our therapists provide deep tissue release for sports related injuries, postural correction and general tightness and tension.
DJN Physiotherapy offers expert treatment for all your aches, pains, and injuries. For more information on our services or to book an appointment please call us on 020 7488 3545 – email admin@djn-associates.co.uk – or book online below