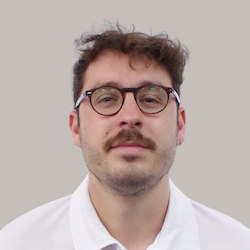 "Are you moving poorly because you're in pain? Or are you in pain because you're moving poorly? People don't usually have the answer so I am here to help them find it."
Experience and Qualifications:
B.Sc. with honours in Physical Therapy
Worked in various clinical settings in United Kingdom, Portugal and Greece covering a range of Musculoskeletal diseases, Sports injuries and Ergonomic interventions.
Assessment and treatment of various musculoskeletal and orthopaedic injuries.
Pain management and Biomechanical/Ergonomic input.
Motor control training with emphasis on postural correction.
Exercise prescription and Hydrotherapy.